Sundance History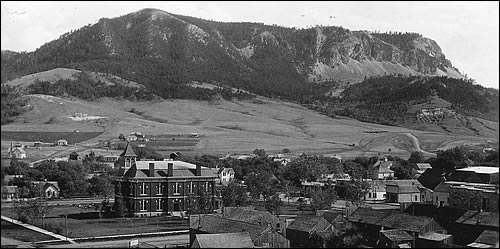 Sundance Wyoming is nestled in the valley of the Bearlodge Mountains in Northeastern Wyoming on the Wyoming side of the Black Hills. History and folklore abounds in the streets that were made for Freight wagons and teams of horses, the Sundance Kid did his only jail time here and you can relive the history in on our Free Museum.
Sundance was established in 1875 as a trading post and prospered in the wide open frontier of its time. Not much has changed in the 100 plus years - the skies are still huge and Sundance Mountain is breathtaking with its Native American Heritage and its monumental vista towering over this small town, population 1200.
Visit our small town hospitality. There are no lines to stand in for restaurants, motels, groceries, or convenience stores. Sundance is a central location in the great Black Hills, which makes this a great hub for your visit In the Black Hills area. We are just a short distance from Devils Tower, from Aladdin, Wyoming with its 1880 stage stop and 115 year old general store, Spearfish Canyon, Crazy Horse, and Mount Rushmore. Don't go to the larger cities; come and stay in Sundance and relax on your vacation.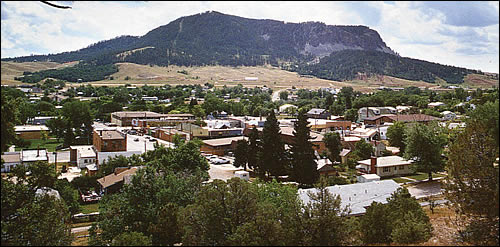 Located in the northeast corner of Wyoming, Sundance is situated along the eastern slope of the Rocky Mountain range in the heart of the Wyoming Black Hills. Local terrain varies from tall grass prairie to ponderosa pine covered mountains. Sundance sits at an elevation of 4750 feet and elevations topping 6000 within a few short miles from the heart of town.
Rainfall in the area averages 9" while snowfall averages 77" per year. Average January temperatures hold near 20°F while July's temps will average around 72°F.
Sundance lies along Interstate 90 at exits 185-189. Sundance may be accessed by air via Rapid City or Gillette Airports. Powder River Trailways provides bus service to the area with connections to Denver, Colorado and Billings, Montana.